Get to know the host of The Vanilla Ice Project and Vanilla Ice Goes Amish.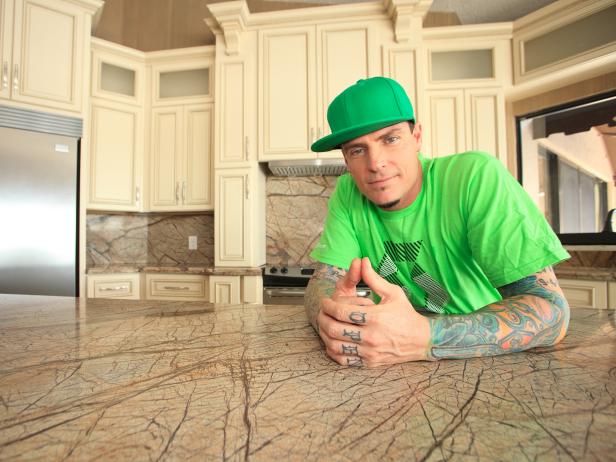 After Photo Vanilla Ice In New Kitchen
Vanilla Ice poses in front of the custom marble counter top and new kitchen cabinets by C & L custom Kitchens. The old kitchen was rotted from rain leaking in from the faulty roof.
James McEntee/Gettyimages
Pop icon Vanilla Ice sold 11 million copies of his debut album, To the Extreme, which featured the hit "Ice, Ice Baby." Although he's best known for his '90s music, Rob VanWinkle is also a successful real-estate entrepreneur and a remodeling expert with more than 15 years of hands-on home improvement experience. He began in his late teens with a series of smart property purchases, including his first remodeling project, his very own 15,000-square-foot mansion on Star Island in Miami Beach, and continued over the years. For two decades, he's been flipping houses — basically buying at low cost, fixing up the property and selling for a worthwhile profit. On DIY Network's new series The Vanilla Ice Project, Rob and his crew of talented contractors get down to business and renovate every room of a 7,000-square-foot Palm Beach mansion. This latest project, which he says will be his proudest moment yet, will showcase the latest in modern home features and the hottest in state-of-the-art technology.